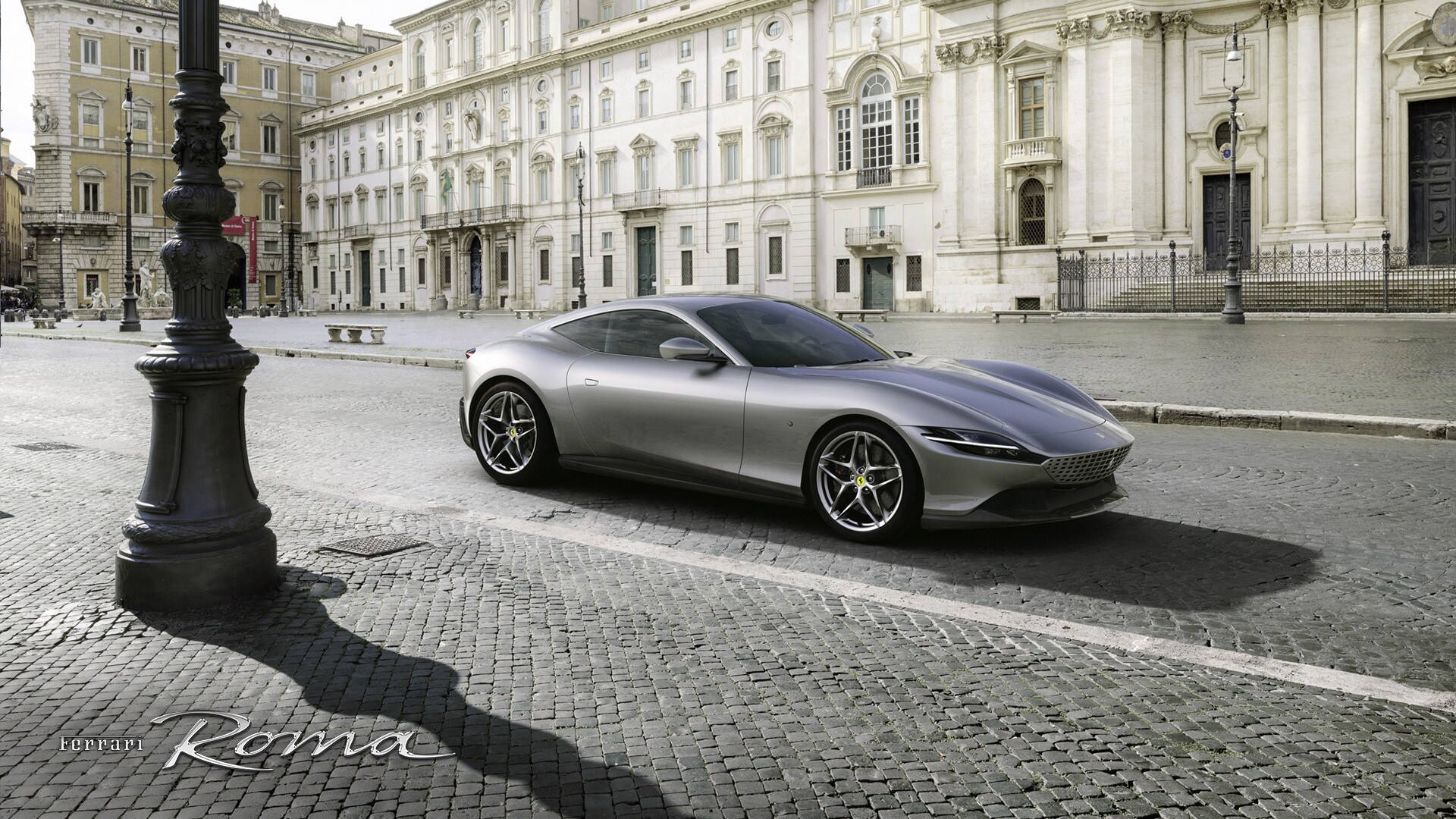 Ferrari Roma: the new V8 2+ coupé from the Prancing Horse
The Ferrari Roma, the new coupé from the Maranello-based company, features timeless and sublimely refined design combined with unparalleled excitement. Its signature Italian styling offers a contemporary take on the carefree, joyous lifestyle that came to characterise the Eternal City in the 1950s and 1960s.
The Ferrari Roma speaks in an extremely modern language accompanied by an authentic and refined style. The cleanliness and absolute synthesis of its elements, its harmonious proportions and pure and elegant volumes, marry perfectly with the Ferrari mid-front-engined berlinetta tradition of which the 250 GT Berlinetta lusso and 250 GT 2+2 are the most iconic examples, and from which the car takes its inspiration.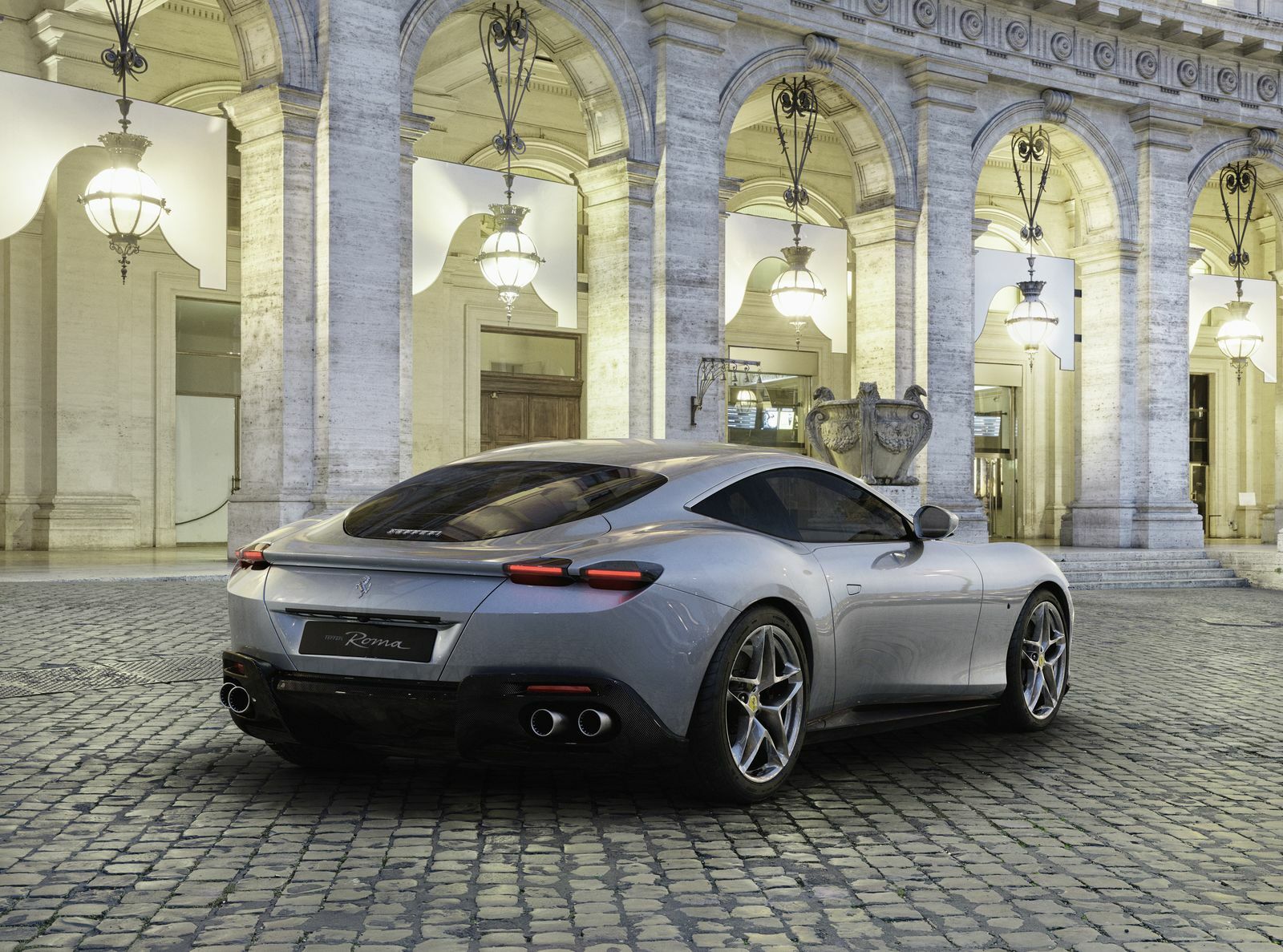 The car provides top-class performance while maintaining the stylistic purity of its 'bloodline'. To this end, it incorporates several cutting-edge technologies. These include the mobile rear spoiler integrated into the rear screen designed to retain the car's formal elegance when retracted and to provide the necessary downforce by automatically deploying at high speeds.
The new Prancing Horse 2+ coupé sports a V8 turbo engine that punches out 620 hp at 7,500 rpm, making it the most powerful in its segment. A member of the V8 family that has won the International Engine of the Year four years in a row, it features Variable Boost Management for instantaneous throttle response. With the introduction of Gasoline Particulate Filters, meticulous attention went to the sound of the exhaust system which has been completely redesigned, removing the silencers and introducing new bypass valves.
The mid-front-engined 2+ Ferrari Roma has the best weight/power ratio in its segment (2.37 kg/hp) which enhances handling dynamics and responsiveness.
The removal of all superfluous detailing accentuates the car's sleekness and formal minimalism. The full-LED adaptive headlights are traversed by a horizontal light strip that hints at the structure beneath the car's skin, bringing a sense of tension to the entire circumference of the car. The wraparound rear screen incorporates an active aero device to preserve that signature purity of form, while the twin taillight assembly is set like a gem into the volume.
Visit Us. Your Boardwalk Ferrari Roma Dealer near Dallas Fort Worth Texas.
Boardwalk Ferrari Roma Interest List
* Indicates a required field