Ferrari 7 Year Complimentary Maintenance Program

Boardwalk Ferrari - Official Ferrari Dealer in Plano, Texas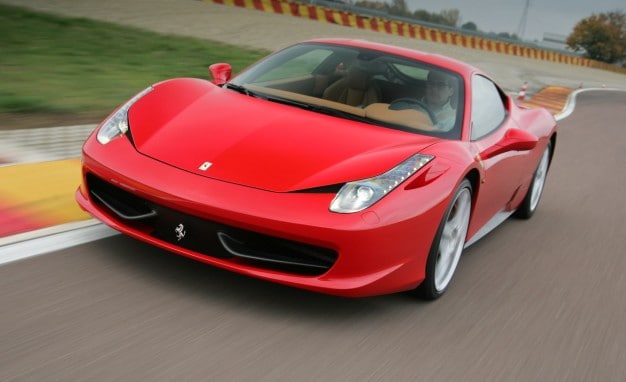 In 2012, Ferrari North America proudly introduced the new Complimentary 7 Year Maintenance Program for the 2012 Ferrari California, 458 Italia, FF and the F12berlinetta models. Unprecedented in duration and scope, the Ferrari Complimentary 7 Year Maintenance Program is designed to help owners get the most enjoyment and peace of mind from their new Ferrari, at no additional cost.
The new Ferrari Complimentary 7 Year Maintenance Program includes factory-scheduled maintenance and inspections at standard service intervals as outlined in the vehicle's warranty booklet, including labor, related Genuine Ferrari Parts and approved lubricants, for the covered Ferrari vehicles.

Ferrari designed the new program to provide factory-scheduled maintenance coverage regardless of miles driven. In general, covered models driven under 12,500 miles per year will receive the annual scheduled maintenance service; covered models driven more than 12,500 miles per year will receive the mileage-related factory-specified scheduled maintenance, regardless of how many miles they're driven. All covered models will also receive time-related scheduled maintenance, such as auxiliary belt replacements and brake fluid replacement.
The Ferrari Complimentary 7 Year Maintenance Program will help ensure that Ferrari owners have the full support of Boardwalk Ferrari - Authorized Ferrari Dealer Service, throughout the coverage period.

Owners of 2011 458 Italia and California models can purchase the program through Boardwalk Ferrari. Please fill the contact form to the right with any questions about the program. 
Boardwalk Ferrari is excited to bring you this unique 7 Year Maintenance program to ensure that your Ferrari stays well maintained and is serviced by Boardwalk Ferrari's Factory-Trained Service Technicians.

*All scheduled service work must be performed by an authorized Ferrari Dealer.