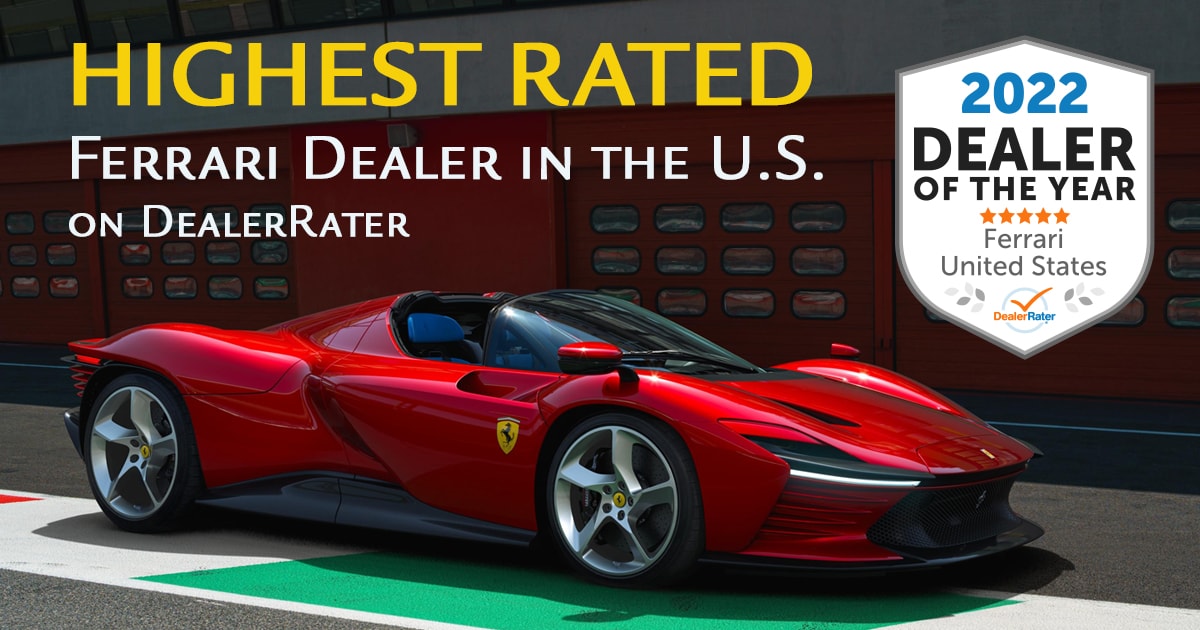 Boardwalk Ferrari is among the top performance-oriented dealers in the famed Italian automaker's North American fold. Purchased by
Boardwalk Auto Group
in 2004, Boardwalk Ferrari rapidly established a record of Ferrari success.
Boardwalk Ferrari in Plano serves Dallas and Fort Worth and we are committed to the Ferrari performance legacy. With racing events, rallies, concorso and lifestyle events, Boardwalk provides its clients with Ferrari ownership experiences that are second to none.
As one of the top-selling pre-owned Ferrari dealers in the nation, Boardwalk Ferrari takes tremendous pride in offering only the best late-model, low-mileage Ferraris available anywhere in North America.
Boardwalk Ferrari Racing - Ferrari Challenge North America Racing Series
What is Ferrari Challenge? Ferrari Challenge is the longest continuously-running, one-make racing series in the world. Ferrari Challenge is the ONLY Factory Ferrari Challenge Series in North America. What this means, is that all racing events are organized by Ferrari North America, through select Authorized Franchised Ferrari Dealers. Although an amateur racing series, it is professionally sanctioned by IMSA (International Motor Sports Association).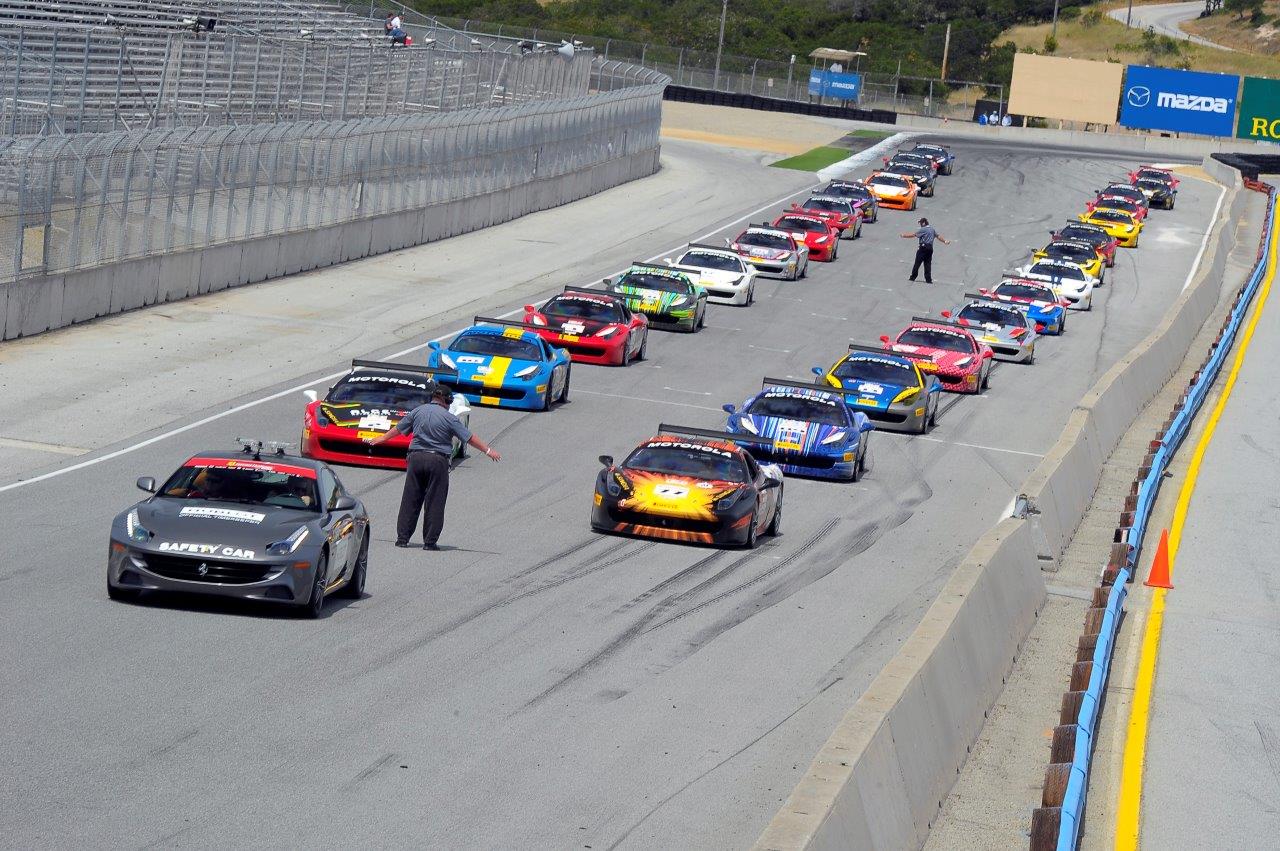 There are a total of 3 Ferrari Challenge Series around the globe: Ferrari Challenge North America, Ferrari Challenge Asia-Pacific, and Ferrari Challenge Europe. At the end of the season, one champion will be crowned in each class of each respective series, as well as one World Champion in each driver classification (determined at the World Finals or Finali Mondiali).
Perhaps the ultimate Ferrari ownership experience, consider the following summary:
Who: You, the Ferrari owner.  
What: Racing your Ferrari Challenge car against other Ferrari owners in their Ferrari Challenge cars on the finest, most-storied race tracks in North America.
Where: The finest and most-storied tracks in North America, typically 5 or 6 weekends per year, with the World Finals typically held in Europe, to determine a World Champion!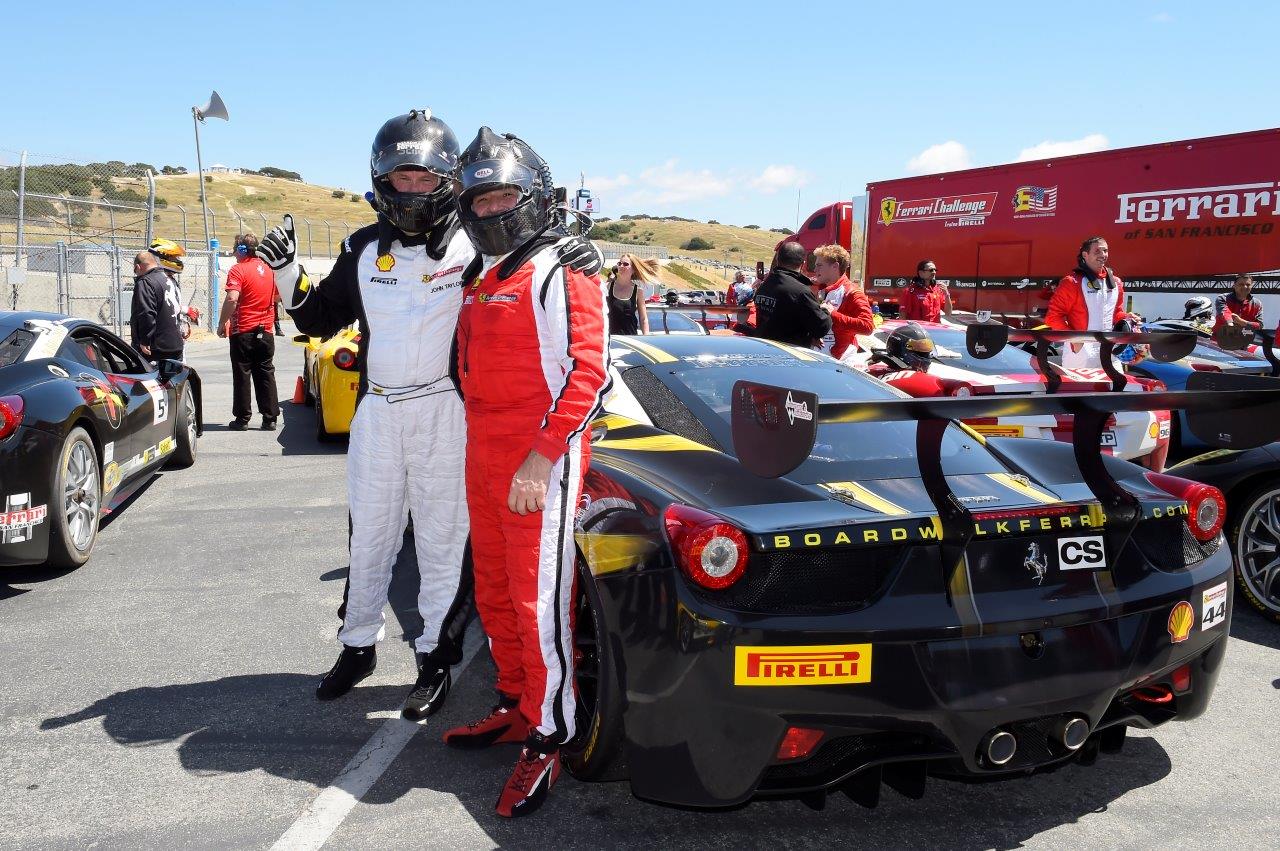 So, Ferrari Challenge is a racing series, yes. Perhaps that is a bit of an oversimplification. Ferrari Challenge is an EXPERIENCE! Much like concorso events, rallies and other events designed for the exclusive benefit of Ferrari owners, Ferrari Challenge is a Ferrari-only lifestyle event too. In addition to the on-track activities, there are a host of activities for the whole family to enjoy. There are rare vehicles on display, kids' area with junior activities at each event, and typically junior cars on a smaller, enclosed course! The main gathering point at each event is the luxurious Ferrari VIP Hospitality area, a climate-controlled, fully-catered area with luxurious accommodations for all attendees. The Ferrari Challenge is most certainly not just a race weekend, not even close! We are talking about Ferrari racing, so expect it to be the Ferrari of racing experiences.
The Ferrari Challenge Series is intended for the exclusive benefit of Ferrari owners wishing to race, as you must own your Ferrari Challenge car (and NOT be a professional driver), in order to enter a Ferrari Challenge event (this is in line with the spirit of the series). All Ferrari Challenge cars, currently the 458 Challenge EVO, are factory built alongside the 458 road cars, and professionally prepared and maintained. Don't worry, there are three classes within the series to accommodate all skill levels. Ferrari Challenge really does embrace sportsmanship, as drivers are competitors, rather than combatants!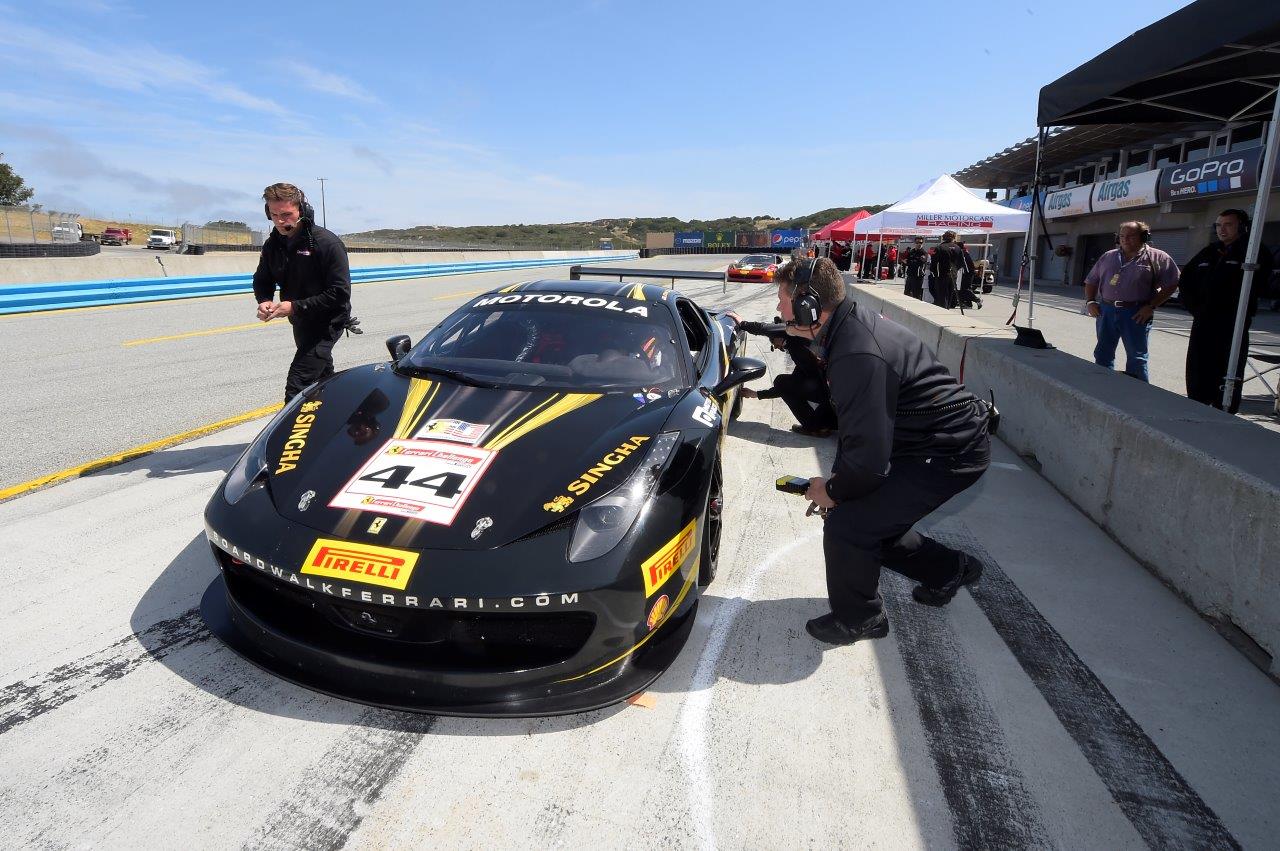 Boardwalk Ferrari has been involved in Ferrari Challenge for nearly a decade, even capturing the North American Dealer Championship. Please drop us a line with any information requests - this includes attending as a spectator, or entering to race your very own Ferrari Challenge race car. Boardwalk Ferrari is on hand at each Ferrari Challenge race, so rest assured we have the experience and knowledge to get you there, whether in the driver's seat, or luxurious VIP Hospitality. Boardwalk Ferrari Motorsports Manager, Nathan Dunning can answer any questions you may have at 
Motorsports@BoardwalkAG.com
.
Sales Hours
Monday - Friday

9:00AM-6:00PM

Saturday

9:00AM-4:00PM

Sunday

Closed
See All Department Hours
Dealership Hours
Monday

9:00AM-6:00PM

Tuesday

9:00AM-6:00PM

Wednesday

9:00AM-6:00PM

Thursday

9:00AM-6:00PM

Friday

9:00AM-6:00PM

Saturday

9:00AM-4:00PM

Sunday

Closed
Parts Dept. Hours
Monday

8:00AM-6:00PM

Tuesday

8:00AM-6:00PM

Wednesday

8:00AM-6:00PM

Thursday

8:00AM-6:00PM

Friday

8:00AM-6:00PM

Saturday

9:00AM-4:00PM

Sunday

Closed
Service Dept. Hours
Monday

8:00AM-6:00PM

Tuesday

8:00AM-6:00PM

Wednesday

8:00AM-6:00PM

Thursday

8:00AM-6:00PM

Friday

8:00AM-6:00PM

Saturday

9:00AM-4:00PM

Sunday

Closed
Service & Parts Hours
Monday - Friday

8:00AM-6:00PM

Saturday

9:00AM-4:00PM

Sunday

Closed