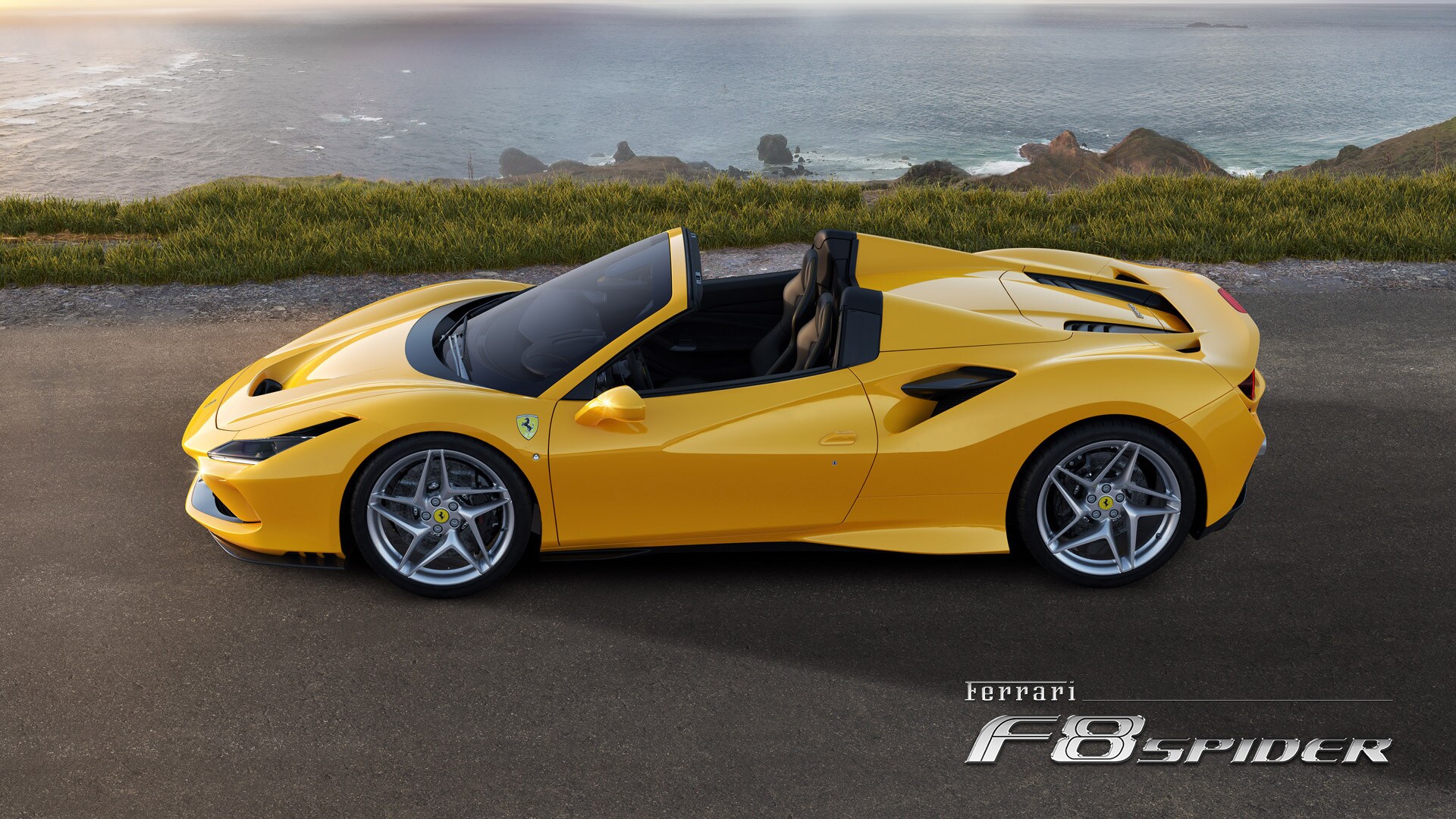 Ferrari F8 Spider: the next generation of open top sports cars with a central-rear V8 engine
The new Ferrari F8 Spider was inspired by the F8 Tributo berlinetta, adding the Retractable Hard Top (RHT) to its design. Less extreme than the 488 Pista Spider but sportier than the 488 Spider, the F8 Spider is the new benchmark in "open air" super-sports models boasting extremely high performance, great handling and a particularly enjoyable driving experience.
This Ferrari spider is able to combine the qualities of the most successful 8 cylinder engine ever with the pleasure of driving in any conditions. It is based on the same unit that won the "International Engine of the Year" award for four consecutive years (2016, 2017, 2018 and 2019), as well as being recognized as the best engine of the last 20 years. An incredible achievement for an engine, and a feat unparalleled by any other engine in the history of the award.